Lenovo Tab 3 Turn Key Android Chartplotter £130
The Lenovo Yoga 8" tablet makes a great chartplotter for use on your chart table or bulkhead. Here's the reasons why for boat owners: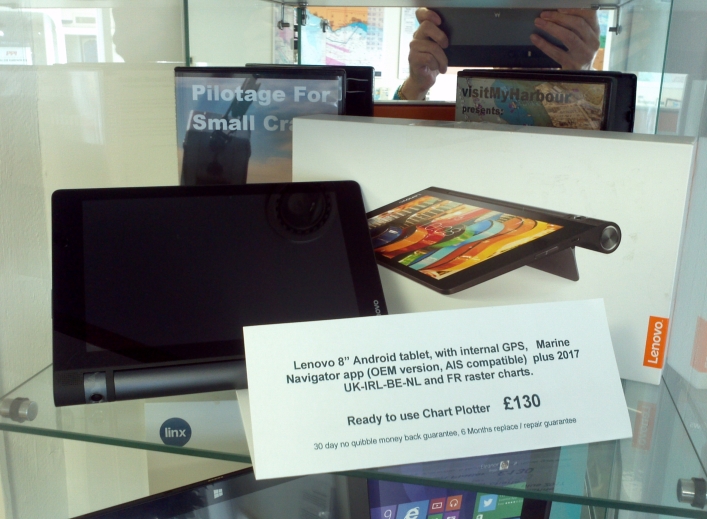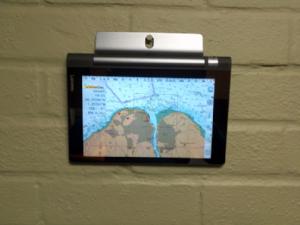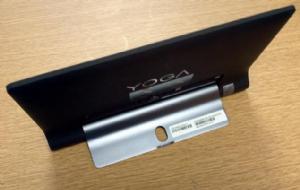 .
.
.
.
.
.
.
.
.
.
Easy to fix on bulkhead Easy to fix on Chart Table
Of course there are many other reasons that are not specifically to do with seagoing use, that make this a great choice for your moblie device if you want to take it home... Standard Android tablet, add your own apps from the Play Store, emails, web browsing, etc. The sound quality is amazing, dolby sound with decent speakers.
We've got a small supply of these, boxed and guaranteed, manufactuter refurbished.





What we do with them after close inspection:
Start them, go through initial setup.

Fit the OEM (Original Equipment Manufacturers) version of Marine Navigator app.

Fit our own UKHO/SHOM licensed chartsets, and apply unlocks/licenses.

Test the whole thing, adjust compass and other Marine Navigator settings.

Check battery charging and battery life.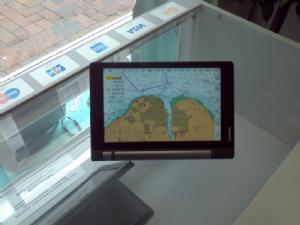 Then we sell them face to face in our retail shop as a turn key chartplotter.. and these Yoga tablets are proving popular as a budget/mid price navigation tool.

We sell a few online when we have supplies, and these are loaded up with all the latest 2017 charts. Ready to switch on and use.







.

.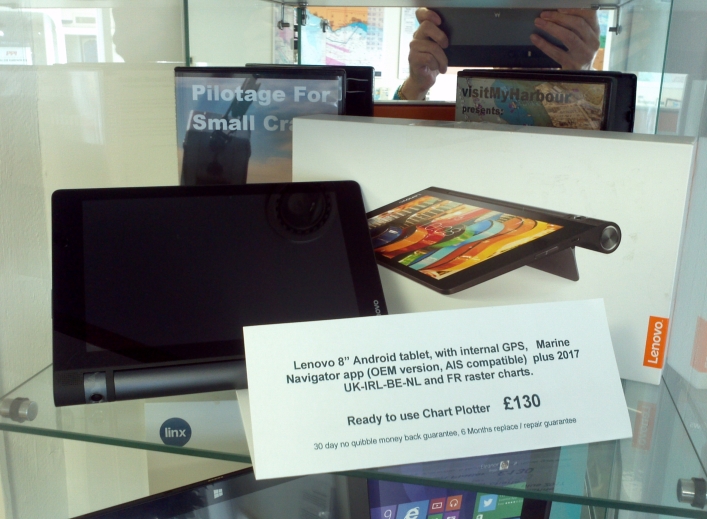 The key features of our pre-prepared machines are:






.
.
.
.
.
.
Turn Key..ready to use straight out of the box. Turn on and use as GPS chartplotter

No pesky Google account required,(but you can put Google Play Store account on these, no problem if you want other apps)

30 day no quibble money back guarantee (the most you would lose is return shipping price)
6 Months guarantee on tablet itself.. (Return To Base ...replace or repair).

.

Easy to arrange charging on-board via 12v Cigar lighter USB adapter (1.7A output requited at 5v)

UKHO charts of UK/IRL/BE/NL/ES/P SHOM French charts of Channel and Atlantic France. Over 1300 charts available. Azores to Menorca. Canaries to Shetlands. And all in between.

Choose the chart coverage you want. Turn Key prices from £130 to £160 depending on chart coverage.
"Turn Key" Lenovo Yoga Tab3 8" chartplotter, with OEM app and:



UK/Ireland Charts £130 Add to Basket

UK and Near Continent Charts £145 Add to Basket


UK, Near Continent, Spain and Portugal Charts: £160 Add to Basket

Chart coverage maps can be seen here UK purchasers ONLY. Signed for delivery £8.00 all tablets.





"Refurbished, checked and tested Grade A units....30 day return window with our no quibble money back guarantee"

These Lenovo tablets are individually checked, tested and loaded up in our Cowes shop, where you are welcome to try them out. Any questions ? 01983 293757 Mon-Fri 11am to 4pm