10 inch Android Turn-Key Chartplotter (members)
Now in stock again...
We've been looking for more of these 10" Teclasts tablets, and now the new 10" version is available. Massive increase in specifications on the ones we have been selling ... a real "premium" machine. AIS compatible app, plus VMH charts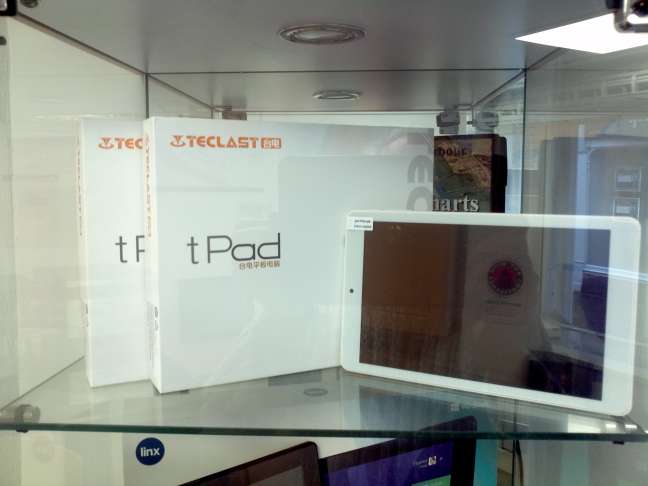 A premium Android tablet that can be got, brand new, at a great price... not the usual cheap quality rubbish, something that you can be proud of. Stylish fast and reliable, for running Marine Navigator app plus our charts... Here it is !
All you really need to know is that it runs Marine Navigator plus the charts perfectly, with high speed rendering of the images.. and that it has a great GPS. It has an 10" 1900 X 1200 hi-res screen, big and crisp enough for plotting routes PLUS real time navigation on board. The only minus point with this tablet, is that the battery life is not the best we've seen. 4 hours odd with screen, charts and GPS on. Solution: Either set screen time out to 10 mins (app and charts continue working behind the scenes) or just keep it plugged into 12v source via the cigar lighter adapter provided..simple. With the ability to use away from the chart table when required.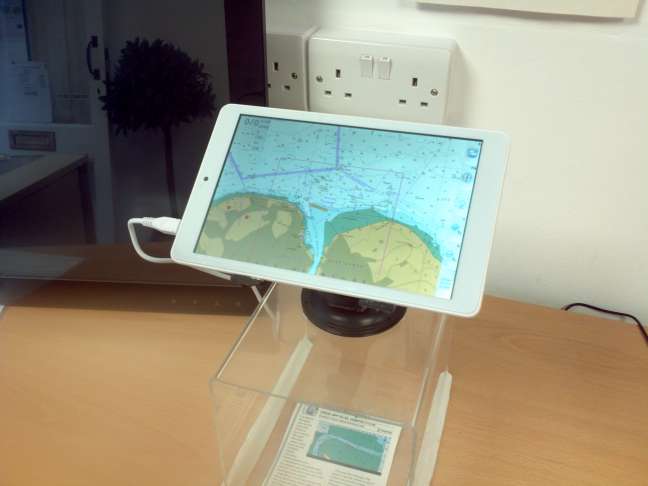 .
.
This is for those who just want to buy something that you can switch on, and that works.. no messing about. NOTHING ELSE NEEDED, OR TO PAY.
.
.
.
.
.
.
This is the 8" version, not available anymore.
For those considering using any Android tablet as a chartplotter, please note that you are unlikely to be able to see the screen outdoors in sunlight, and they are not waterproof. These are best off at the chart table, inside...( where the GPS will still work well). The ideal solution is to have the same on a waterproof Android phone for pilotage/cockpit reference. We will provide a 2nd chart activation key if you wish to install the charts on another device or phone. Belt and braces fail-safe strategy !
OK, so what do you get ?
The latest spec 10.1" Teclast tablet, with mains and 12V chargers, plus cable. We fit the Marine Navigator OEM app (fully AIS compatible, not just a trial), plus the chartset of choice.. with a free update in 2020 by download if required. These tablets are prepared by ourselves for paid members of VMH or walk in customers at our Cowes shop. They are beautifully packed and presented. Turn it on and use it, no messing about.
No need to get involved with Google or their playstore at all. But it's there if you want..
Mains and 12v charger plus cable.
One spare activation code for the chosen chartset (for installation on a separate device if required)
What else can you do with this tablet ?
Under the hood, this is simply a high spec super fast Android tablet. You can go to Google Play and download most any apps you want. As standard this tablet has no bloatware, so you get a browser, email, cameras, maps... the basics. Install what you want down the line.
.
What's the difference between this new one and the one sold in the Summer ?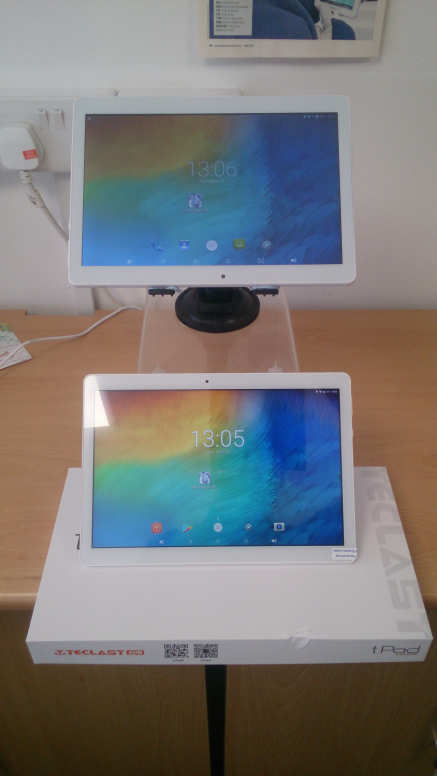 .
Older one 1280 by 800 resolution.
16 Gb storage
1 Gb RAM
Battery 4800 mAh
Android 6
Aluminium body
Good
.
.
.
.
.
New one 1900 by 1200 resolution. Sharper, crisper. Note icon sizes appear smaller on the hi-res screen.
32 Gb storage
2 Gb RAM
Battery 6000 mAh
Android 7
Aluminium body
Better
.
.
.
As with all Teclasts, they look and feel like a quality item. We can see just how much faster these are when we install the charts...
Price and availability (these are for members or walk in shop customers only):
With UK and Near Continent charts : £165
With the "All" chartset. (UK-IRL-BE-NL-ES-PT-FR Channel and Atlantic) £185
Go to members area and buy one: Click Here
Full specification:
Condition:
Type:

Tablet

Internet Connectivity:

Wi-Fi

Brand:

Teclast

Carrier:

Unlocked

MPN:

Does Not Apply

Contract:

Without Contract

Operating System:

Android 7.0

Features:

Backlight, Bluetooth, Built-In Front Camera, Built-In Keyboard, Built-In Rear Camera, Colour Screen, Email, Expandable Memory, File Browsing, FM Radio, HD Compatible, Integrated Dictionary, Integrated Speakers, LCD Display, Library Compatible, Media Player, MP3 Player, Sat-Nav, Text-to-Speech Function, Touch Screen, Video Recorder, Web Browser

VMH warrantry

30 day no quibble money back guarantee

6 Months repair/replace warranty on the tablet. Excludes physical damage or battery

Model:

A10S

Screen Size:

10.1 in

Network:

Dual WiFi 2.4GHz/5.0GHz

Storage Capacity:

32 GB

Manufacturer Colour:

white

External memory:

TF card up to 128GB (not included)

Colour:

White

Screen:

10.1 inch Retina,IPS,Capacitive (10-Point)

RAM:

2 GB

Front camera:

2.0MP

Processor Speed:

1.30GHz

Battery Capacity:

6000mAh

Processor:

Quad Core

Product size:

25.75x17.10x0.89cm

Hardware Connectivity:

Wi-Fi, Bluetooth, USB

App fitted

Marine Navigator OEM with full AIS compatibility UK and Near Continent VMH raster charts (1000+)