Bluetooth GPS for Windows tablets
A Bluetooth GPS suitable for use with Windows tablets where a "no wire" GPS solution is required:
Basic Data: Pairing Code 0000 Baud Rate 38,400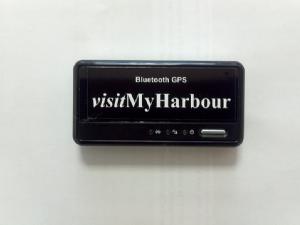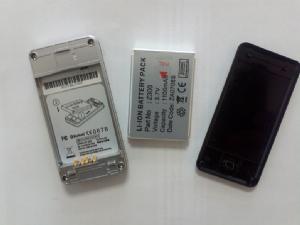 This unit is branded "VisitMyHarbour", but is almost identical to the GlobalSat BT359, spec below:
The GlobalSat BT-359 contains the SiRFIII Low Power Chipset for high sensitivity. It communicates with the Windows laptop (running your favourite navigation or mapping program) via Bluetooth Serial Port Profile.
• SiRF Star III high performance and low power consumption chipset
• Communication with Host platform Via Bluetooth Serial Port Profile
• Bluetooth Version 2.0.
• Built-in ceramic patch antenna.
• High sensitivity GPS receiver provides faster acquisition times and improves accuracy in low signal strength conditions.
• Battery life up to 11 hours of operation time, in continuous mode.
• Supports power saving mode (powers down after 10 minutes of inactivity). Disabled in our version.
• Supported by WAAS and EGNOS Satellite-Based Augmentation Systems for more accurate corrected position reports.
• Physical dimensions: 82.0 mm x 41.0 mm x 13.4 mm.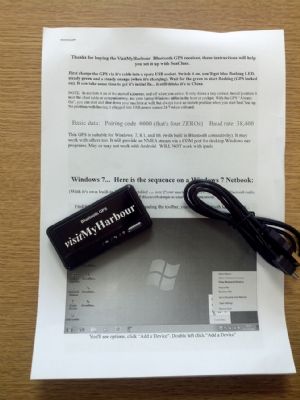 What's in the pack ? 1 SiRF Star GPS receiver, with it's own battery. 1 USB charging only lead. Full 7 page printed instruction for setting up and connecting to SeaClear....works with OpenCPN and most other Windows Nav programs too, no problem.
So, we have a device about the size of a small mobile phone, with a nice "heft" to it (it's weight is it's internal rechargeable battery) It has 3 LEDs for: GPS signal and lock on, Bluetooth, and Charging. It comes with a USB cable for charging it up only. There is no hardwire connection to your laptop, the lead is to charge it's internal (11 hours use) battery only. You can charge via your laptop, or in any USB power supply (eg as used for charging mobile phones).
Our version of this unit is preset to remain ON and not switch itself off 10 mins after it looses a Bluetooth connection (ie. your laptop is turned off). This is so it will always be ready with position locked on when required, it uses very little power. You can always manually turn it off if required.
This is suitable for any Windows tablet or PC with built in bluetooth. Can be paired with Android (not sure about using it with Android though). NOT SUITABLE FOR ipads.
Setting the whole package up is really easy, the steps are:
Charge up the GPS device by plugging into a USB power supply with it's cable. Can take a few hours. Unplug cable.

Turn ON the GPS power button, and for a faster fix place it by a window. Steady Green light comes on, flashing Blue light is Bluetooth. When Green light starts flashing, it's got a position. Now move the GPS unit fairly close to your laptop.

Find and single click the Bluetooth icon in your taskbar, choose "Add a Bluetooth Device" Help wizard window opens. Make sure the GPS has flashing Green and Blue lights, tick box "My device is set up and ready to be found" Click Next
Windows will find the GPS set ("BT*******")
Highlight it and click Next
Check box "Choose my own passkey", put 0000 (4 Zeros) in the box

Windows will connect to the GPS, an then give you a window telling you that it's assigned 2 COM ports to the GPS, one incoming and one OUTGOING (this is the one we want). With Windows 7 it may only give you one COM port number.

Full 7 page printed instruction with screenshots of Windows 7 are provided with our device. They cover the initial setting up, and setting COM ports in SeaClear.
TIP: In Windows 8.1 and 10, after setting everything up, set PC to shut down or hibernate when using power switch. Do not allow PC to goto standby mode... or you will lose all the bluetooth settings and have to re-pair it again.

Buy now £30