VMH online onboard: SIM card deal for phones, tablets and dongles
Why on earth would VMH be getting involved with mobile service providers ?
(writer doesn't even have a mobile phone, mobile internet is of great interest though !)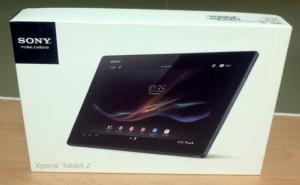 When we started selling these refurbed Sony Xperia Z tablets, set up as waterproof chartplotters we recommended Giff Gaff PAYG SIM cards to several shop customers (IF they wanted mobile internet).
Feedback was VERY good.
.
.
.
If you have a distinct aversion to signing up for monthly contracts with the likes of Vodafone and have an unlocked phone/tablet or internet dongle, this is worth a good look....

The last point is worth noting. Some providers do NOT like, and will stop you, using their network 4G for tethering, or pure data use. They will hapilly sell you expensive data only contracts.



Situations where using this offer might be handy:
Use in a 4G USB internet dongle onboard. Weather, emails, texts etc on your PC
Use in a spare phone onboard..leave your good phone at home
Unlock and give your kids your "out of contract" phone with one of these SIMs in it.
No landline..and you need internet. Use 4G dongle and these SIMs

So..we have a very popular PAYG service, bundles of talk time/texts/data to suit all purposes, great 4G coverage (fast as good land based broadband) and pure data useage allowed. All you need to make use of this is an unlocked phone/tablet or USB 4G dongle.
We've been testing this with a 4G dongle in a Windows laptop, and in an ipad and a Sony tablet. 4G mobile internet is really fast !
Order a FREE Giff Gaff SIM card from us here: Get free SIM card (all different size SIMs in the one pack)
By ordering your SIM card through us you will get a bonus amount credited to your account that can be used against the 2nd "Goody Bag" you purchase from them. Disclosure: We also get points when you order your SIM via us, SO...it's a WIN / WIN situation !
These are the prices, remember, no contract... AND a free bonus when you order your SIM through us.
Data Talk Time Texts Price Data only use allowed

100 MB 125 500 £5 Y

500 MB 250 Unlimited £7.50 Y

1 GB 500 Unlimited £10 Y

2 GB 100 Unlimited £10 Y

2 GB 500 Unlimited £12 Y

4 GB 1,000 Unlimited £15 Y

6 GB 2,000 Unlimited £18 Y

Always On* Unlimited £20 This one must not be used for "Data Only"
The talk, texts and data all have to be used within 1 Month of purchasing the "Goody Bag", they won't roll over. But no recurring fees. Just put a package on when you are going to need it.