Charging Cradle for the STK Tough Tab
If you have one of these Tough Tabs, this may be of interest. We've made these, so you can charge the STK without opening the micro USB port cover.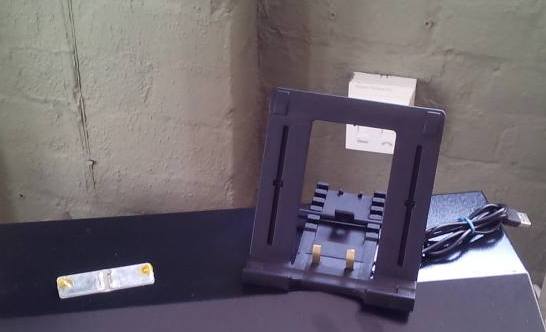 It consists of 2 parts, a stand with 2 brass springy prongs, and a precison made circuit board (solder bathed to prevent corrosion of the copper at sea) with 2 tiny springy contacts that mate with the STK. The lead comes out of the stand and terminates in a normal sized USB plug, and plugs into any 5v USB charging source.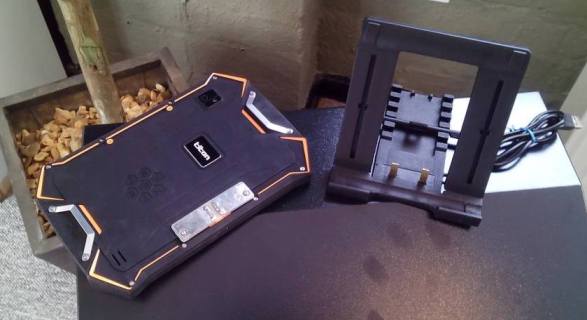 The small board screws to the STK using existing blind tapped holes. The general intention is to fix this semi permanently, using the screws, and maybe some glue or sealant to tidy things. The idea is to leave this on, but be able to rinse the contact areas (above and below) with fresh water when required.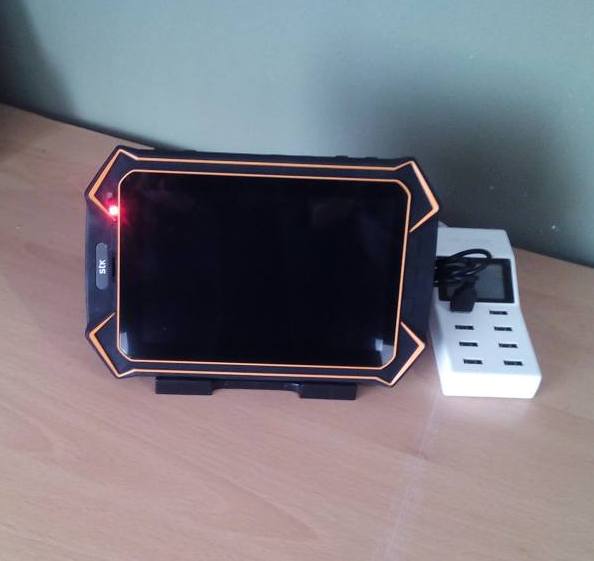 With the cradle plugged into a USB power source, the STK is placed in it, the 2 brass prongs contact the circuit board, and charge up the STK. It's really easy to see how it works. It's simple to bend the brass prongs to suit the tilt angle you want for the cradle... and can easily be customised to suit your particular needs. Cradle can be attached to a surface, the tablet could have velcro tabs glued on to keep it sat in the cradle while bouncing around at sea.
So there it is, a simple solution that can be adapted to suit you. Leave it in cradle at the chart table, take it outside for pilotage.. drop back in cradle when finished.
We will have about 20 available fairly soon (by mid March), followed by another couple of tranches to follow.
1st Batch available now, £35 +P&P