Windfarm Warning East Channel
WARNING: Channel East Wind Farms
The rash of wind farms on the East Coast is now being extended to the English Channel. The first of these is now under construction off Shoreham. There was an application for another wind farm just to the SE of Swanage but this development has been refused planning permission and, for the moment, there are no further applications in the pipeline.
Rampion Wind Farm
A Notice to Mariners was issued on 15th December 2015 giving the co-ordinates of Cardinal Marks which surround the area concerned and which are shown on the large scale chart below: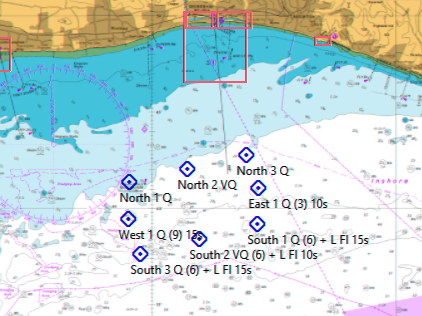 Download as a gpx file for plotters HERE
We understand that there is a considerable amount of construction activity within this area and there will be subsidiary buoys (lit and unlit) within it marking the beginnings of various permanent structures. In addition to this, mariners should be aware that there is a considerable amount of traffic to and from Shoreham servicing the construction.
This information has been passed to us first-hand by a customer who almost sailed right into it at night, heading W to the Looe Channel off Selsey Bill. He was warned off by VHF radio
There are no rules saying one cannot go through the middle of this construction area and, once they have completed building, it will be perfectly in order for you to sail right through the middle. BUT, until construction is complete it would be best to avoid the area.
Vessels transiting these waters under engine may not be inconvenienced too much but a yacht tacking against a South Wester may find that they are very much in the way.
Yachts intending to call in to Littlehampton, Shoreham or Brighton Marina will need to plan around the area depending on which direction they are approaching from.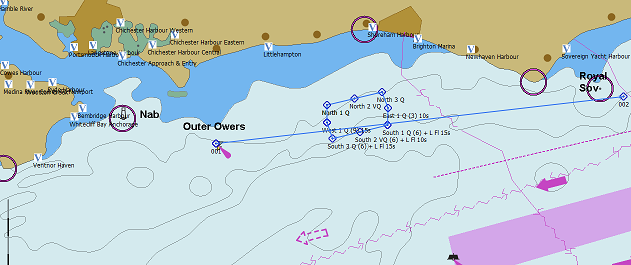 Note the windfarm intersects a direct course between the Solent and the Royal Sovereign.