Troubleshooting installation problems
Problems....

This is for the auto -activate Android charts only: In general.. very few support issues with this system. These issues have cropped up in phone calls / support emails.
.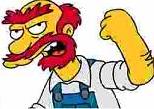 Payment receipts, unlock codes and download link
.
.
.
.
Q: Have paid on shopping cart, but not received the automated email with the download link and unlock codes.
A: Check your spam box. Auto generated email goes out immediately after payment. If you haven't received it, contact us and we'll manually re-send it from here and check you have got it.
.
.
.
.
.
.
GENERAL TIP: Start AFRESH. If you have used the app or charts before:
Delete any old chart downloads you may have in your downloads folder
Do a clean install



Q: Do I have enough space available to install this
A: You need double the size of the download available spare to install (Download sizes are noted by the "add to basket" button on the sales page). So for the UK/IRL charts you'd need about 2GB working space, and can delete what you've downloaded after installation, clearing up half of that.



Q: I can't load the charts/ app doesn't see the downloaded charts
A: Likely: Have you downloaded the full chartset from the link in your email ? Check that the download is there in your downloads folder and it's the correct size (Download sizes are noted by the "add to basket" button on the sales age)
Partial downloads will not be seen by app. Solution: Delete any partial downloads, re-download fully from your email link.
.
.
.
.
.
.

Q: App is trying to generate an email activation request... rather than auto activate.
A: Old version of app OR old style chartset.. uninstall app completely, re-install current version from play store Version 2.1.14 or higher (the one with AIS demo capability)
OR.. you are trying to install an old chartset in the new app.... maybe an old download instead of the one downloaded from the email link ? Solution START AFRESH




.