Getting best image quality in OpenCPN
We've been asked a couple of times about image quality when using OpenCPN with Unified Charts. OpenCPN is not the best on raster image quality (SeaClear and Polar View are much better for pure image quality).. BUT the issue in OpenCPN is in the settings.
So a brief run down of how to get the best images in OpenCPN:
1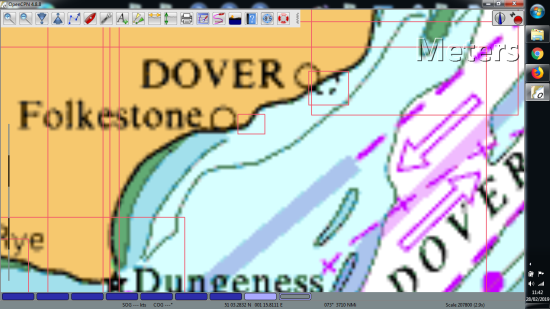 This view is showing a really small scale chart for the level of zoom. It should be showing a more detailed chart.
2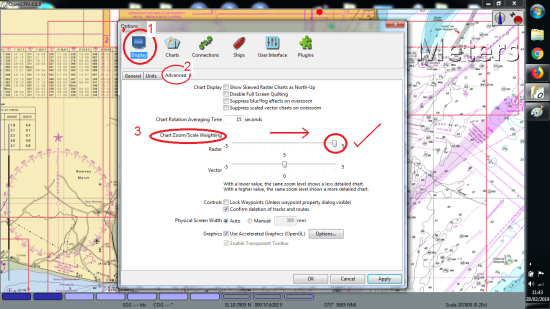 Use Tools (the spanner icon), choose DISPLAY, then the ADVANCED tab as above. Move the top slider all the way to the right +5.
While you are in there MAKE SURE the checkbox is ticked for " Use Accelerated Graphics (OpenGL) is checked.
These setting cause the underlying larger scale charts to "drop in" to the mix earlier. The OpenGL mode smoothes the grainy look.
3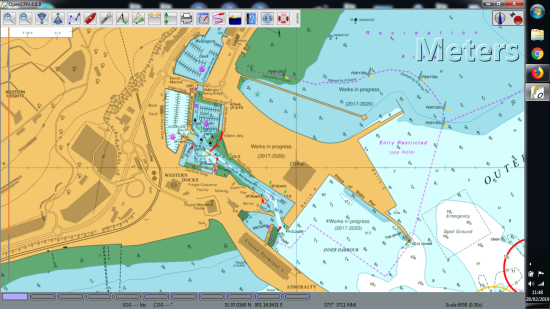 Once the settings are sorted, you will be able to enjoy the charts as they are meant to be seen, and they often go right down to pontoon level.