Buy Marine Navigator App from VMH
It's back ! Ronald Koenig's Marine Navigator app
Android ONLY..not for ipads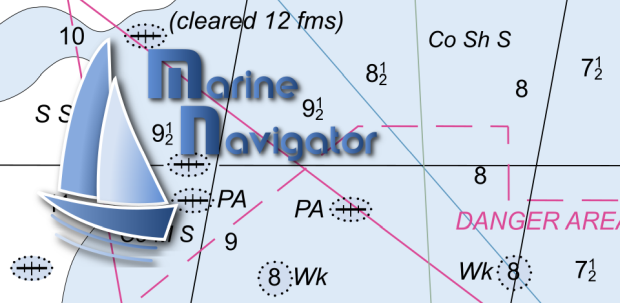 Buy and install it now, direct from VMH
The disitribution system works like this:
Buyer pays and gets a download of the app. License allows ONE installation, PLUS one backup install, activation by entering an activation code. Same as the chartpacks, but just one unlock key does the original install AND the backup install. This is the full AIS version.



Get the PDF version of the app instructions HERE








Price £8.65. Marine Navigator SE (Serial Edition, AIS enabled) 2.1.19



Notes: Any minor app updates/fixes within the following year will be free. Re-installation on original device (using original unlock) will be allowed in case of accidental deletion. A factory reset will lose your app, and VMH charts for good. No time limits same as the charts. This is not a subscription. New features are only implemented in major releases. There is no need for the customer to purchase new releases except the customer is interested in the new features.

So for those who love using the app, it's still available on exactly the same basis as our charts. All profits from the sale of the app will go direct to Mr Koenig. We make our profit on chart sales.
Installation instructions:
This will work on Android 4.4. KitKat onwards, up to the latest releases. Regularly used and updated older tablets/phones (under Android 7), with Google account and up to date PlayStore on them should be fine. BUT.. if you've dragged something out of the drawer that hasn't been used for years... it's essential that you update Google Play first, by putting on a Google account (can be removed later..), and updating PlayStore OVERNIGHT-online. This will load all relevant updated SSL certificates.



Make sure the target device can receive emails (Gmail, etc), as the download link will be sent to you by email. You could receive the automated cart email on a laptop/PC, etc. and forward it on to the target device, no problem.





Purchase using the Buy Now button. Cart collects your details and the fee. Cart sends automated email to your email address (note if you pay using Pay Pal, it'll ONLY go to your registered PayPal email, )

There's a button to download the app straight away. Sample below:






The cart email gives you a time limited (2 days) download link to get the app (APK file).

It's wise to MAKE COPIES OF IT, and store safely. It also gives ONE serial code.



You may get security warnings about downloading APK files to Android devices. Allow. With the Marine Navigator app in the downloads folder of your device, tap it to install.





You will get security warnings.. allow this installation.





Start the app, and it will now ask for the Serial Code. Type it in and submit (must be online for this)
App should be activated and ready to use. Permissions: It'll need access to Location Services, etc, same as the PlayStore one did.
To install the BACKUP copy on a 2nd device, copy the APK file to the new device, and tap at it. Install and activate using the same serial code for a 2nd and final time.

Installations are not transferable between devices.
You will lose your app (and chart) installation in the following circumstances:
1: You do a "Factory Reset" of the Android device
2: You change the Android operating system
3: You break, lose, damage the Android device
4: In these cases use your 2nd and final backup install



SECURITY: The SHA Hash of the downloaded APK is below, you can use this to check you have Mr Koenig's original app and it's not been interfered with:
.
.
.
.
.
Installation: You are licensed to install Mr Koenigs Marine Navigator SE app on a maximum of 2 Android devices.