Sony Xperia Tablet Z- Waterproof chartplotter- Out of stock
The Sony Xperia Z 10.1" (SGP321) tablet is generally considered to be a superior option for on-board use as a chartplotter. Better than an iPad, or other Android tablets. Here's the reasons why for boat owners: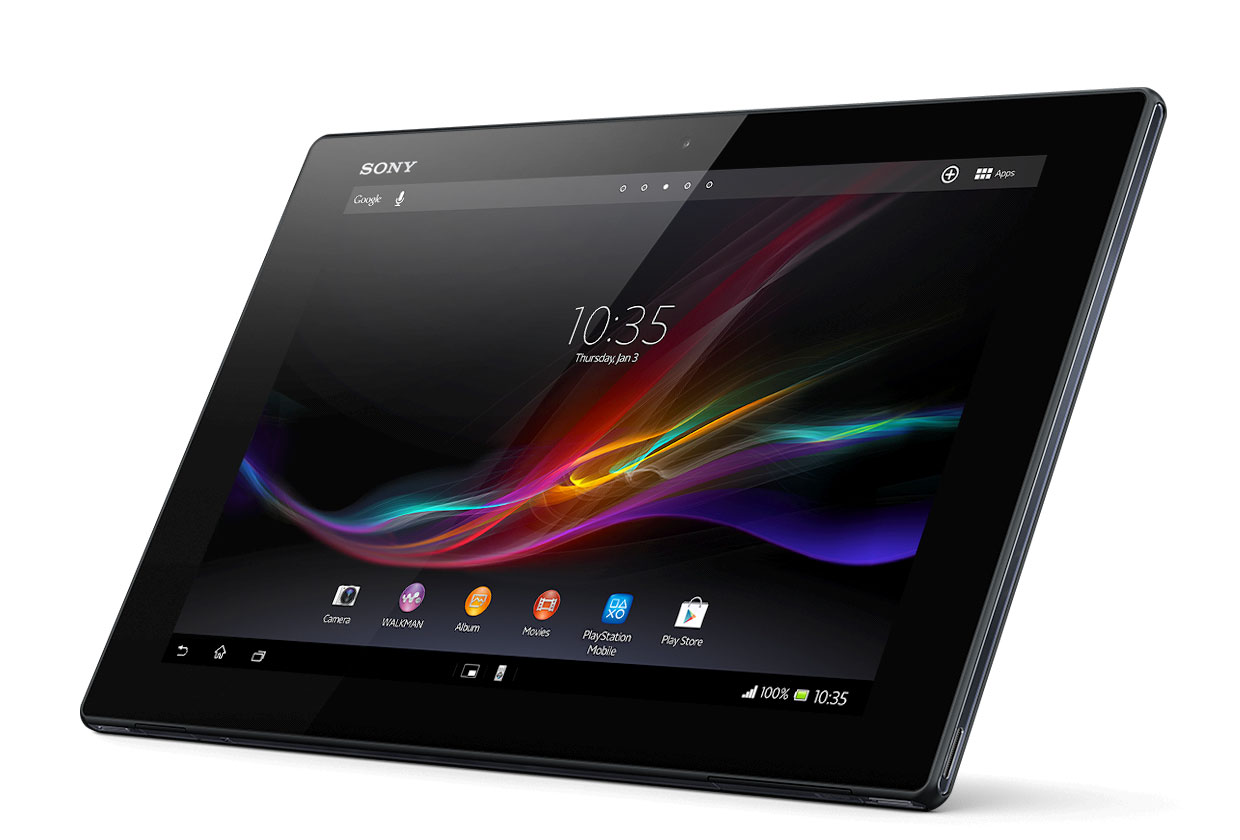 Water proof..to IP57 and IP55 specificatio

ns for fresh water. For salt water splashing it can be simply given a good rinse in fresh afterwards.

(1)

Premium build quality. These are NOT cheap.

Good battery life.. we test, screen & GPS constantly on... 6Hrs + with often 30-40% life remaining.

Daylight (even sunlight) viewable. Better practical viewability than other tablets we've tested.

4G enabled. Pop in a data SIM card..have internet in coastal areas.. Weather, emails, etc.
[1] In compliance with IP57 and IP55, the Xperia Tablet Z is protected against the ingress of dust and is water resistant. Provided that all ports and covers are firmly closed, the tablet is (i) protected against low pressure jets of water from all practicable directions in compliance with IP55; and/or (ii) can be kept under 1 metre of freshwater for up to 30 minutes in compliance with IP57.

Of course there are many other reasons that are not specifically to do with seagoing use, that make this a great choice for your moblie device... best see the Sony information here:
http://www.sonymobile.com/gb/products/tablets/xperia-tablet-z/
The SGP 321 Sony Tablet Z tablet was available from mid 2013 and can still be found new and unused. Newer models, the Z2 and Z4 can have even better specifications (at a price) if you are looking to buy a brand new device.

Getting these secondhand or refurbished is very difficult. There were not that many made..it's a premium expensive device. If the captive waterproof port covers have been damaged, the waterproof integrity is compromised. If you buy secondhand be sure to check all port covers are present and make a good seal. And make sure the rear panel is bedded down properly with no corner lifting.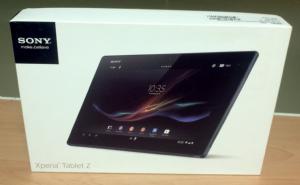 The good news is we've obtained a small quantity of refurbished, checked and tested units. Upgraded to Android 5.1. Absolutely unmarked screens, port covers all attached and seating correctly. Battery life tested. May have very slight marks/scufffs on rear. All with original Sony mains charger and cable. Most in plain white boxes.. a few with original Sony packaging.




What we do with them after close inspection:
Start them, go through initial setup.

Fit the OEM (Original Equipment Manufacturers) version of Marine Navigator app.

Fit our own UKHO/SHOM licensed chartsets, and apply unlocks/licenses.

Test the whole thing, adjust compass and other Marine Navigator settings.

Check battery charging and battery life.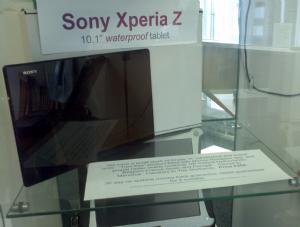 Then we sell them face to face in our retail shop as a turn key chartplotter.. and these have been shifting better than any other tablet we've sold. They outsell budget offerings, even though they are far more expensive at £250


We sell a few online when we have supplies, and these are loaded up with all the latest 2017 charts. Ready to switch on and use.







.

.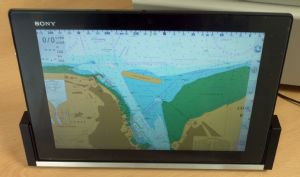 The key features of our pre-prepared machines are:










This demo Sony has a matt screen protector
Turn Key..ready to use straight out of the box. Turn on and use as GPS chartplotter

No pesky Google account required,(but you can put Google Play Store account on these, no problem if you want other apps)

30 day no quibble money back guarantee (the most you would lose is return shipping price)

6 Months guarantee on tablet itself.. (Return To Base ...replace or repair).

No SIM card fitted. Unlocked. Use your own.. or get Giff Gaff no contract SIM. Internet access is NOT required for chartplotter use at all.

Easy to arrange charging on-board via 12v Cigar lighter USB adapter (1.7A output requited at 5v)

UKHO charts of UK/IRL/BE/NL/ES/P SHOM French charts of Channel and Atlantic France. Over 1300 charts. Azores to Menorca. Canaries to Shetlands. And all in between.

Charts, app and fitting worth over £70 alone.
Feb 8th ..... Just had a batch in. Unbelievable... by 12th GONE !
We have to keep a few for shop sales and in reserve for replacing any returned ones. Hopefully we'll be able to get more by March.
Sony Xperia Tablet Z chartplotter, with app and all 1300 + charts, £250
"Refurbished, checked and tested Grade A units....30 day return window with our no quibble money back guarantee"

These Sony tablets are individually checked, tested and loaded up in our Cowes shop, where you are welcome to try them out. Any questions ? 01983 293757 Mon-Fri 11am to 4pm