Contact us at VisitMyHarbour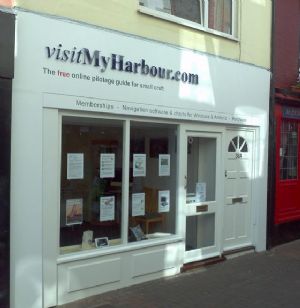 Visit My Harbour
36 High Street,
Cowes,
Isle of Wight
PO31 7RS
Wen 28th March..opening late about 1pm & will be staying late till 5.45 pm
Shop Open 11- 4.30 Mon - Fri
All services running normally now, inc. phone and tech help.

Use this number for sales and tech calls
01983 293757 11am-4pm Mon-Fri Mail Order, Post, Online Services, etc..All services running normally.
(Witheld numbers won't get through)
TECH CALLS / emails: We are more than happy to help with technical issues within the first 12 months of your purchasse. BUT be fair..These are not expensive products .if you break, lose or otherwise mess up your charts years down the line..you really need to repurchase, as they will be out of date anyway. Windows 10: Please familiarise yourself with W10 before asking us for tech support....contact:

Or use the form below.