Comprehensive Sailing Directions for UK Harbours with free Nautical Charts

This site is an online pilotage guide, here to provide timely and detailed information about the various ports and harbours, estuaries, rivers and inlets around the coasts of the UK and Ireland. For those arriving by boat.
"research and plan here ...then navigate using one of our electronic chart packages"
...This

solo

round Britain adventure by 73 year old Kevin Gilroy
shows how it's done
Read
Don't be confused about what we do on this site: Explain to me NOW

Impartial and original information... free to use

300 Harbours: Each harbour (NOT JUST marinas) has full sailing directions, free charts, and photo galleries. All mooring options are covered, including: prices, local facilities, provisioning, launching places, pubs and dining. Plus 7 day weather and 2018 tide tables. Interactivity Logged in visitors can leave comments and information.

Access via the Regions menu on the left,

Or Click here to browse through all harbours

Or: Access them via Google Earth if you have it installed. Harbours will appear as clickable markers


Other free services for you to try right now:







Proper Tide Tables Marine business directory Articles & Videos
User entries on longer accepted


VisitMyHarbour Services: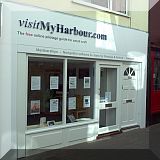 Firstly, how many websites have a service centre that you can drop into ? We do ! Open Feb-Dec at 36 Cowes High Street, opposite Henri Lloyd. We are very approachable and easy to get hold of. We answer your emails and phone calls promptly all year round...( our contact details here) . Here's a selection of the type of enquiries we get and answer cheerfully.. You SAID.. we SAID

Membership: Enjoy what you see on this website ? Join our other 5267 paid members (Nov 2017), including some very well known sailing "names".. A one off payment of £25 gets you ongoing membership. No more to pay. Access 1667 "Full Screen" charts online, on PC, Mac or iPad. See chart listings. Use for planning and research. Members have access to our own remarkable online VisiCharts that Lay UK/Irish charts over Google Earth satellite imagery. (With variable transparency 3D, "head up" view) Plenty of members have told us that this innovative service is worth joining for alone. Look at what else you get in the "Members Only" area...Click HERE





VisitMyHarbour products:





2018 Editions ALREADY available
Android Charts: Android tablets with the right app make a great stand alone "for nav" chart plotting system.. self contained with GPS, quick starting, full navigation facilities. We've worked with Ronald Koenig, the developer of the cracking "Marine Navigator" Android app. App costs £6.42 from Play Store. VMH raster chartsets available as Easy-Activate Android only downloads


UK and other European chart coverage

Instant download / activate prices from £7.99 / £14.95 (members/non-members) for 800+ UK/Ireland charts, other areas available, inc. France, Belgium, Netherlands, Spain, Portugal... see coverage maps and prices HERE
(Android charts are already bundled with ALL Unified Chart packages below)
.
.
.
.
.


For Windows and Android:
Buy and keep offline "For Nav" chartpacks
This system will turn your PC into a powerful GPS / AIS compatible chartplotter
plus allow you additional Android tablet/phone installations...handy for out in the cockpit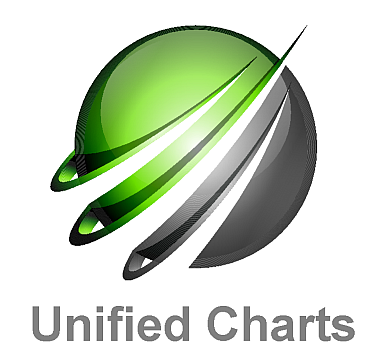 A raster chart system that will work with Windows programs: SeaClear (free), OpenCPN (free), Polar Navy and Expedition . By automated download... up and running in an hour. Also available on secure USB with floating license.
Ideal for the new breed of Windows 10 touchscreen tablets, as well as larger machines.
Marine Navigator ANDROID charts are bundled for free with all Windows Unified Charts packages
Find out more: Click HERE
.
.
.
Charts work with:



Marine Navigator SeaClear OpenCPN Polar View Expedition

UK and other European chart coverage

Download prices from £22/£32 (members/non-members) for 800+ UK/Ireland charts, other areas available, inc. France, Belgium, Netherlands, Spain, Portugal... see coverage maps and prices HERE


Best selling legacy Windows products still available:





"Charts for SeaClear UK/IRL" at £29.50 is without a doubt the cheapest way for you to get 800+charts plus tried and tested chart plotter software (AIS and GPS compatible) ...all in one easy to use package that will turn multiple PCs/ laptops (and also Android tablets) into a real time chartplotters. Years tide tables built in. This is IDEAL for those new to electronic navigation, who want a simple to install and use starter system. 2018 edition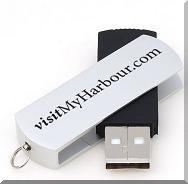 ChartStick:
The VisitMyHarbour "ChartStick" a portable, easy to use way of providing "For Navigation" Raster charts, that are compatible with some fantastic free (or very cheap) navigation programs. OpenCPN and Polar View

All charts used online and in products are derived from Official British or SHOM raster charts and licensed by the UKHO/SHOM. We recommend always using Admiralty paper charts in conjunction with any electronic navigation systems.