Download and activation process
The whole process to install our Marine Navigator charts has been simplified.. the best way is look at the screenshots below.

It's important to have the latest version of Mr Koenigs' app (2.1.14 or newer the one with AIS trial).. Auto activate won't work on older versions of the app.

Estimated times involved.
1. Pay using shopping cart, and receive receipt on tablet, write down one unlock code: 5 mins
2. Download the chartset direct to the tablet: 5mins- 20mins ...Depends on your broadband speed
3. Import charts into app and activate: 10-15 mins.. Depends on size of chart set & speed of machine
Whole process 20-40 mins odd if you have broadband. Internet not required once the charts are activated and working
Firstly: Pay on shopping cart, collect receipt email on target tablet, and then download chart set. (Important note: The email address you put in the shopping cart is the one the download/unlock receipt will be sent to automatically. It will appear to come from VisitMyHarbour Sales Dept, from a gmx.com email address. Check your spam box if you don't get it within 5 mins.)
The receipt email from the cart looks like this: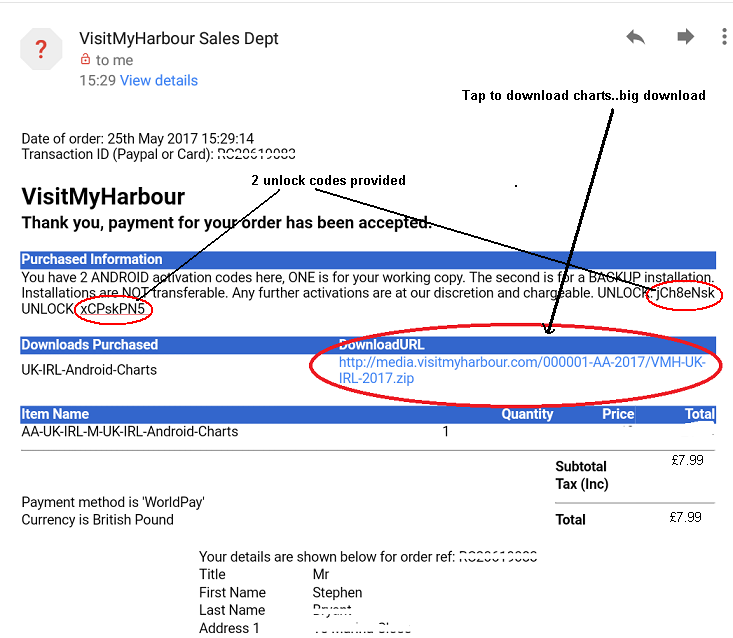 Note 2 unlock codes, and download link for the charts. Download chart set. Save this email carefully. Write down carefully the first unlock code, you'll need it shortly.

Checklist:
Latest version of Marine Navigator app installed 2.1.14 onwards




Charts paid for, receipt email collected on target tablet




Chart set downloaded fully (check it's there in your downloads folder)




Unlock code written down.


Next:
Short video shows the import and activation process.
Want nice clear step by step pictures ?


OK let's go... Start Marine Navigator
1.
Choose IMPORT
2: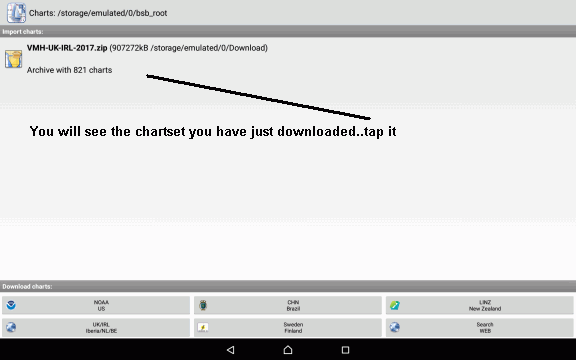 3: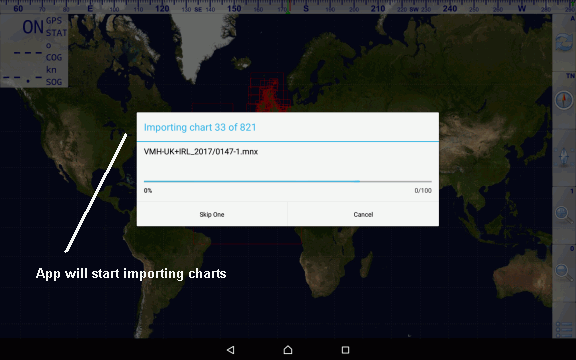 This step can take a few minutes.
4: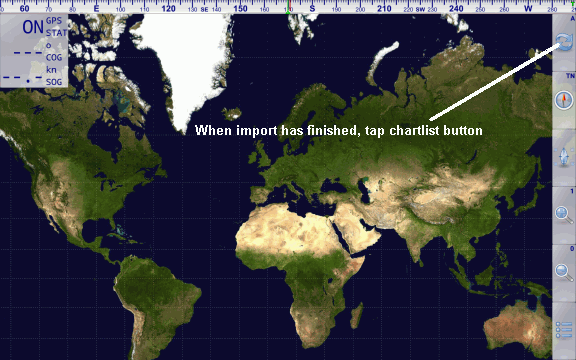 5: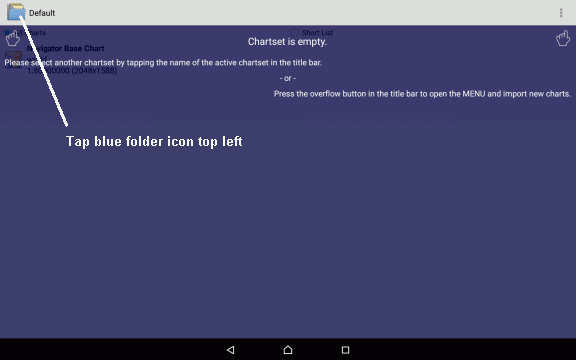 6: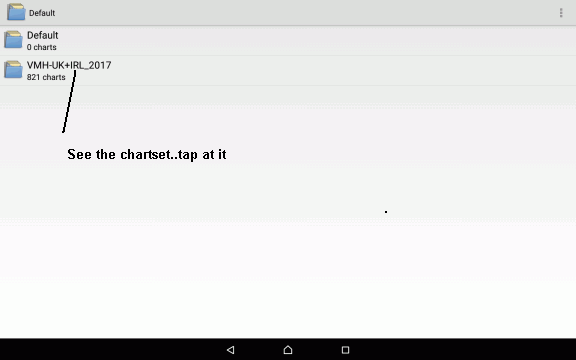 At this stage you are "pointing" the app at the chart set

7: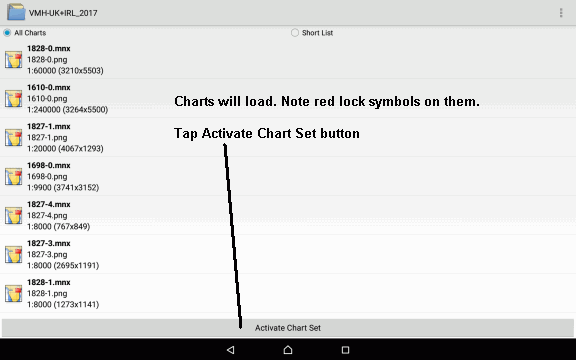 8: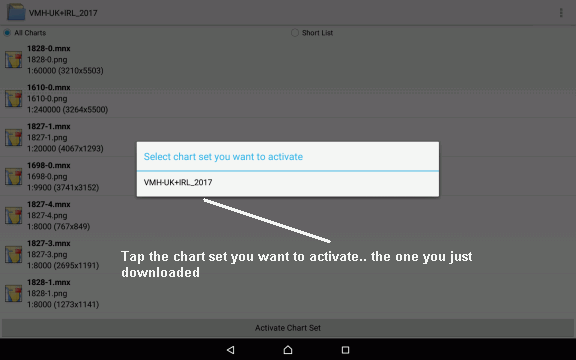 9: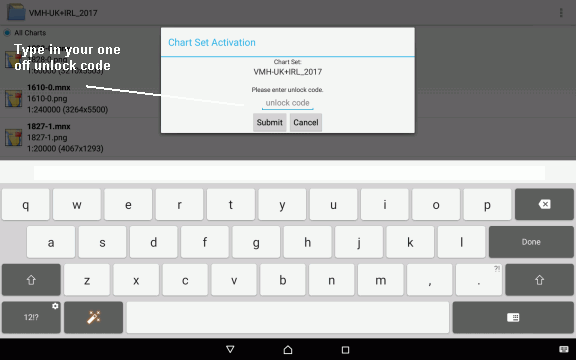 If you don't see this box, but instead the app generates an email.. you are using an old version of the app. Go replace it with the new version in the PlayStore
10: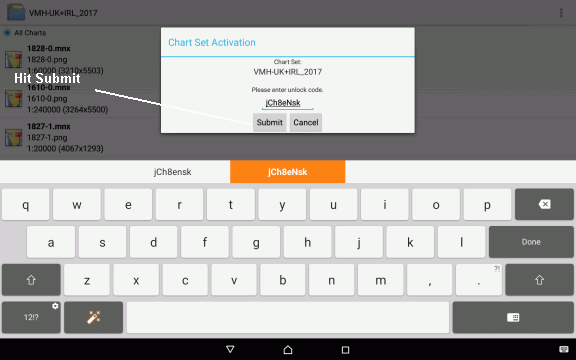 Type in the unlock code you wrote down earlier. Submit.
11: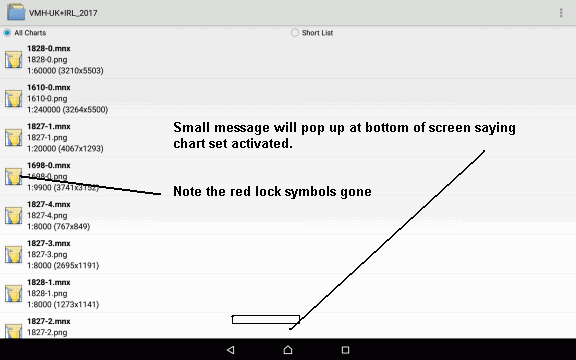 12:
After the stage above, charts are unlocked... use the "back" button to return to app main screen. Zoom in to see charts.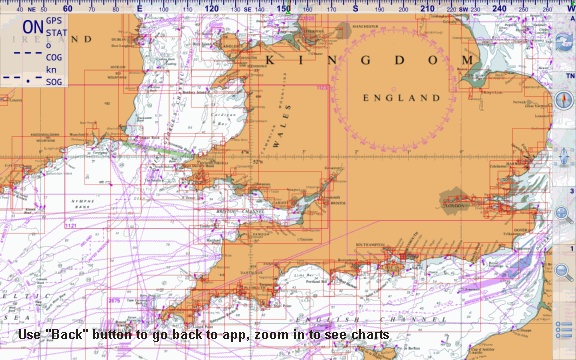 See coverage areas and buy.. you'll be up and running quickly