Turn Key Android Chartplotter (new) for NON members
Non Members:
Here at VMH we prefer to make tablet plotters only available for members and shop customers.. but LCP sell to all and have a great reputation.
You are buying this 8" Android tablet from directly from London Chartplotters, our largest and longest standing trade customer.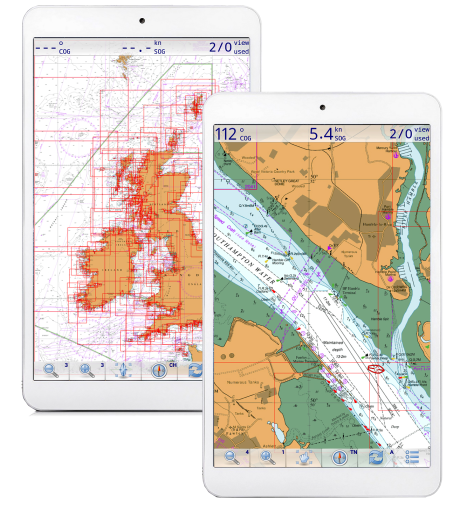 The London Chartplotters package includes:
FREE suction mounting clamp
FREE stantion mounting clamp
FREE antiglare 100% waterproof neckbag (fits in clamp)
FREE antiglare protector fitted to tablet.
FREE 12 volt high amp fast charger
FREE UK mains charger.
FREE "in house" 6 months guarantee.
All you really need to know is that it runs Marine Navigator plus the charts perfectly, with high speed rendering of the images.. and that it has a great GPS. It has an 8" 800 X 1280 hi-res screen, big and crisp enough for plotting routes PLUS real time navigation on board. The only minus point with this tablet, is that the battery life is not the best we've seen. 4 hours odd with charts and GPS on. Solution: Just keep it plugged into 12v source via the cigar lighter adapter provided..simple. With the ability to use away from the chart table when required.
We fit the Marine Navigator OEM app (fully AIS compatible, not just a trial), plus the UK/IRELAND 2018 chartset.. with a free update in 2019 by download if required. These tablets are prepared by London Chartplotters (for casual online customers) or ourselves for paid members of VMH or walk in customers at our Cowes shop.
No need to get involved with Google or their playstore at all. But it's there if you want..



DETAILS: Condition: New: A brand-new, unused, and undamaged item in original retail packaging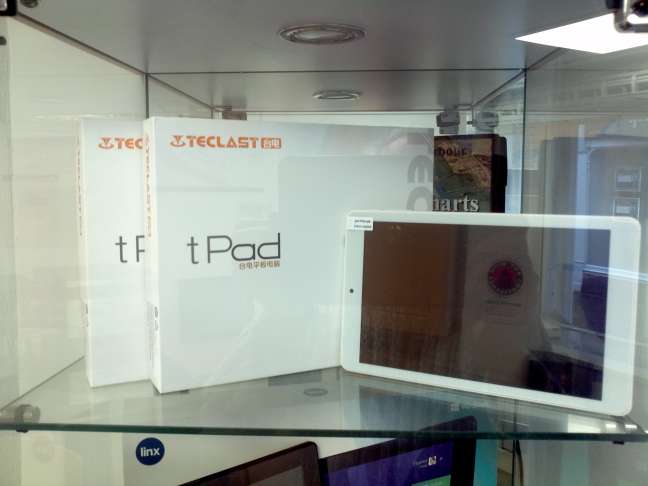 Type: Tablet
RAM: 1GB
Brand: Teclast
Processor Speed: 1.30GHz
Processor: Quad Core
Product Line: P80H
Resolution: 1280 x 800
Operating System: Android 5.1
Hardware Connectivity: Bluetooth, HDMI, Micro-USB, Wi-Fi
Internet Connectivity: Wi-Fi
Screen Size: 8"
Storage Capacity: 8GB
Features: Bluetooth, Built-In Front Camera, Built-In Rear Camera, Colour Screen, Expandable Memory, HD Compatible, Media Player, MP3 Player, GPS, Touch Screen
Colour: White
Buy the tablet (above) as a stand alone plotter £129.95 including postage as above. Note you can add you own wifi AIS receiver later if you want...


VMH paid members can go HERE and buy the tablet all plottered up as above (with a couple less freebies thrown in) for £99.00



OR... This is really popular, and exclusively sold by London Chartplotters. Tablet plus AIS receiver.. turn key: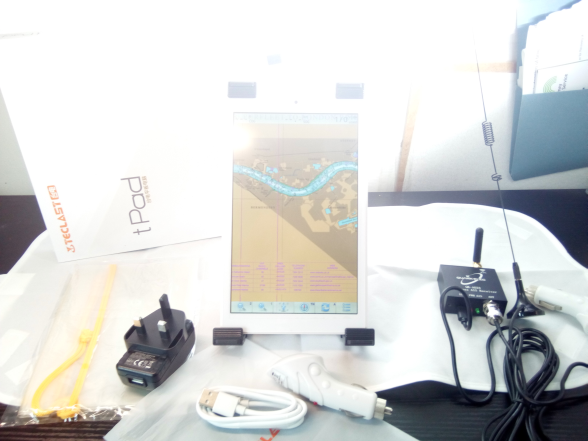 OR: Buy the tablet c/w a QUARK WiFi AIS receiver & antennae to show nearby shipping on your charts £199.95 including postage. All set up.
Find out more and buy from London Chartplotters
.
.