Imray Charts
Imray charts, much loved by yachtsman, are produced by Imray, Laurie, Norie and Wilson, a company with very long history in the chart making business. In fact until the First World War, their "Blueback" charts were the preferred choice of professional mariners.
Imray charts are drawn up in house and produced using data from the UKHO (Admiralty), and thus can be considered equally accurate. In fact Imray charts have been awarded official recognition by the MCA for carriage on Code vessels under 24m and fishing vessels under 24m in length.

Much detail of absolutely no relevance to the small craft sailor is omitted from these charts, and often plans and insets (of great relevance to the small craft mariner) are superimposed on "redundant" areas of the chart. This tends to make a good value for money package.

All Imray charts are printed on Pretex, a partially synthetic paper, which folds well and is durable in damp conditions. It may be drawn on in both soft pencil and ballpoint pen. Those used to using the quality cartridge paper of the UKHO charts, will find this shiny semisynthetic material somewhat irritating to work with.

Various ranges of charts are published covering areas frequented by yachtsman, including Northwest Europe, the Mediterranean and the Caribbean. Likewise Imray Laurie Norie and Wilson commission and produce a huge range of "pilot books" and cruising guides covering these areas and others.




C Series Charts

Around Northwest Europe, including the UK, Imray's "C" series charts are of a scale suitable for coastal passage making, and all Imray charts are normally published to an approximately A4 fold format and supplied in robust pvc wallets. Dimensions: C charts: 787 x 1118mm (31'' x 44'').









Y Series Charts

"Y" series charts are generally of a larger scale than the "C" series charts, and cover rivers and harbours.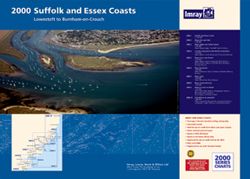 2000 Chart Folios




"2000" small format chart folios are A2 in size and are supplied in booklets consisting of 10 charts covering a particular area.


Corrections

Charts are generally reprinted on average every two years, at which time they are corrected to date. Once a new edition has been published the old edition cannot be corrected and is unsafe for navigation and should be replaced.

Corrections received after printing may be downloaded from www.imray.com as Correction Notices. These are regularly updated and the web site should be checked.
Historical note:

The Admiralty only started developing their own charts after the appointment in 1795 of Alexander Dalrymple as the Admiralty's first Hydrographer. The very first Admiralty chart didn't appear until 1800 (this was of Quiberon Bay in Brittany, an area where the Royal Navy had spent much time blockading the French).

By 1855, the Admiralty Chart Catalogue listed 1,981 charts and 64,000 copies of them had been issued to the Royal Navy.

During the First World War professional mariners became far more accustomed to to the Admiralty charts, and over a period of time Imray's were displaced from the commercial market. The venerable firm carried on and found a niche in the leisure market that was not catered for by the Admiralty charts, and today is probably the biggest publisher of leisure charts and pilot books. Even to this day, directors bearing the name Wilson carry on the long tradition.