Raster vs Vector revisited
Just a quick re-look at Vector and Raster chart issues...
Regular visitors to this site and to our premises will know that we've been banging on about how dangerous vector charts can be if you don't understand their limitations...
/articles/3768/marine-chartplotters-raster-vs-vector-explained
The above article we published in late 2013. At the PBO experts do at Beaulieu in 2015 we again demonstrated in person the differences between Vector and Raster electronic charts.

.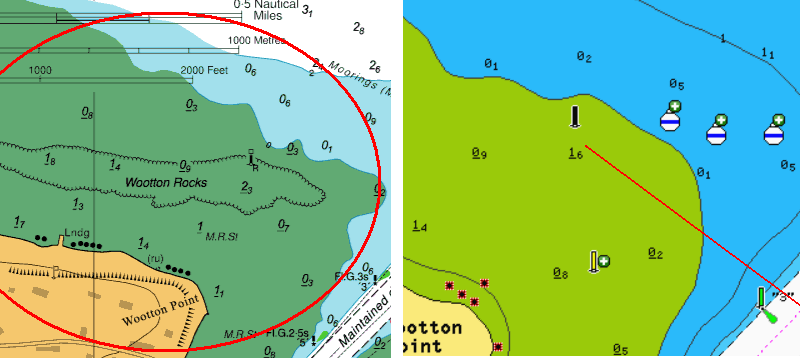 Raster-chart Vector-chart
The above are examples of the same spot


Wootton Rocks, tall ship Marjorie aground ... click image to see full size





.
.Now the real expert, has had his say in Yachting Monthly magazine...


"If you navigate using vector charts alone, says Tom Cunliffe, you're heading for unseen trouble"

Now you can go and read his well though out and very comprehensive article, using the link above

http://www.yachtingmonthly.com/sailing-skills/how-to-use-vector-charts-safely-33747