Dynamic UK Tidal Streams App
The perfect companion for those using Marine Navigator and VMH charts..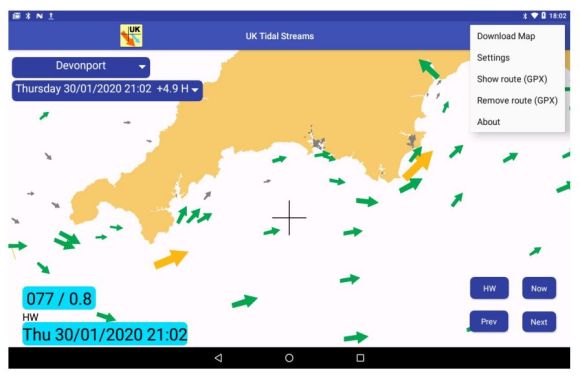 Designed by Mike Rossiter, long time VMH associate
This just released Android app is (as far as we can see) unique in Google Play.. in as much as it's a truly dynamic, visual representation of the tidal streams around our coasts.
For the many users of Marine Navigator and our VMH charts, this (under £7) app looks like the perfect companion.. it will provide all the tidal info you require to help you time/plan your passages. It's not time sensitive, so it's not a subscription and does not expire.. It's a one off PlayStore purchase, no trickster "in app purchases".
Here at VMH we've been testing and suggesting tweaks. It's ready now.
For the average user of Marine Navigator, how this can help with planning is like this:
1. Make your route as normal in Marine Navigator
2. Examine this route in the Streams App.
3. Test different departure times, look for tidal gateways, look at places you may get stopped dead by the streams.. and plan accordingly.
We've found it simple enough to use, and suitable for coastal tidal planning. Learning curve not too steep, you'll have the measure of this quickly. This won't calculate CTS, or do anything too fancy.. but it WILL show you dynamically and vividly hour by hour what the tidal streams are doing along your proposed route.
The PDF instructions will give you an idea of what it's capable of:
Get it on your Android tablet/phone from Google Play:
https://play.google.com/store/apps/details?id=com.rossiter.mike.uktidalcurrents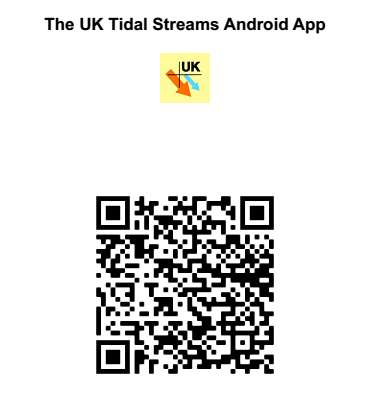 "I'd also like to say that I've recently followed your advice to try the UK Tidal Streams. It looks promising although the East Coast seems to have big gaps so hopefully will get attention in the future but the main thing is functionality is pretty much exactly what I have been wishing for. Yay!! I had hoped to be able to get that detail in OpenCPN but not figured that out yet! This app is much easier and I doubt I would have known about it had I not seen it mentioned on your site."