Getting Started 7. AIS for shore based ship watchers

Following on from the "Getting Started 6" article, we come to a feature of interest to shore based people who want to view and track AIS targets in a given area (in near real time) without having an AIS receiver setup. qtVlm (via the web) automatically can display AIS targets.



This feature could allow you to practice AIS techniques before using a "real" AIS setup. First thing to realise is that qtVlm will only show targets near your boat icon..not far away targets. And we need to be online to see the AIS targets. So for this exercise we are going to drag and drop our boat well ashore to avoid collision alerts as we practice.
Boat icon is put ashore. Simulation Mode turned on from the "Boat" drop down menu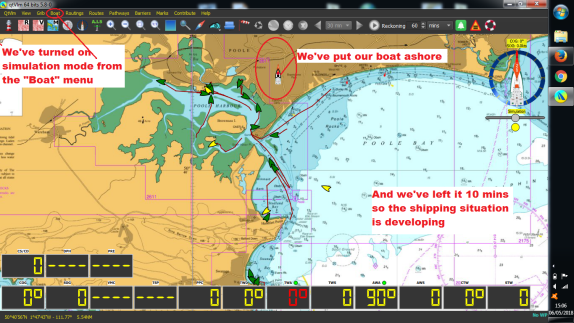 Once things settle as you watch the moving targets, you can find out info.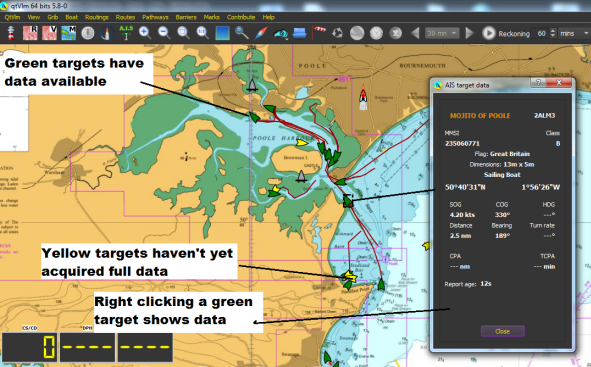 With a bit more playing with settings and positioning your boat icon, you can experiment with collision alerts. This article is simply to get you started.
For those with Windows machines (who may also want qtVlm on Android or iPad) UNIFIED CHARTS from mid April 2018 also support qtVlm (as well as the already supported programs and apps.) For those with Macs, Linux, RaspberryPi etc.. We now make CROSS PLATFORM charts that'll work on anything that qtVlm will run on. CLICK HERE